Alison Cloonan on 19th Oct 2023
At Live for Tweed, our commitment to excellence knows no bounds when it comes to vintage and preloved country clothing. Our mission is to provide our discerning clientele with a curated selection of exceptional pieces that encapsulate the enduring charm and quality of rural fashion. Here, we invite you to immerse yourself in the heart of our vintage country clothing collection.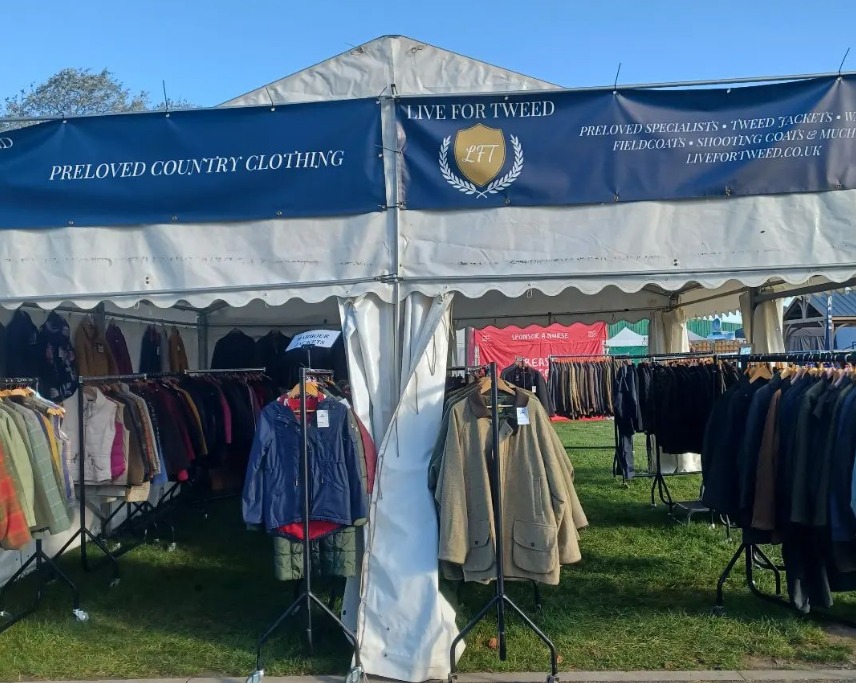 A Timeless Selection:
Tweed Jackets: Our collection of tweed jackets stands as a testament to the craftsmanship that defines rural attire. These jackets represent more than just clothing; they serve as a link to a bygone era when the countryside set the standard for style.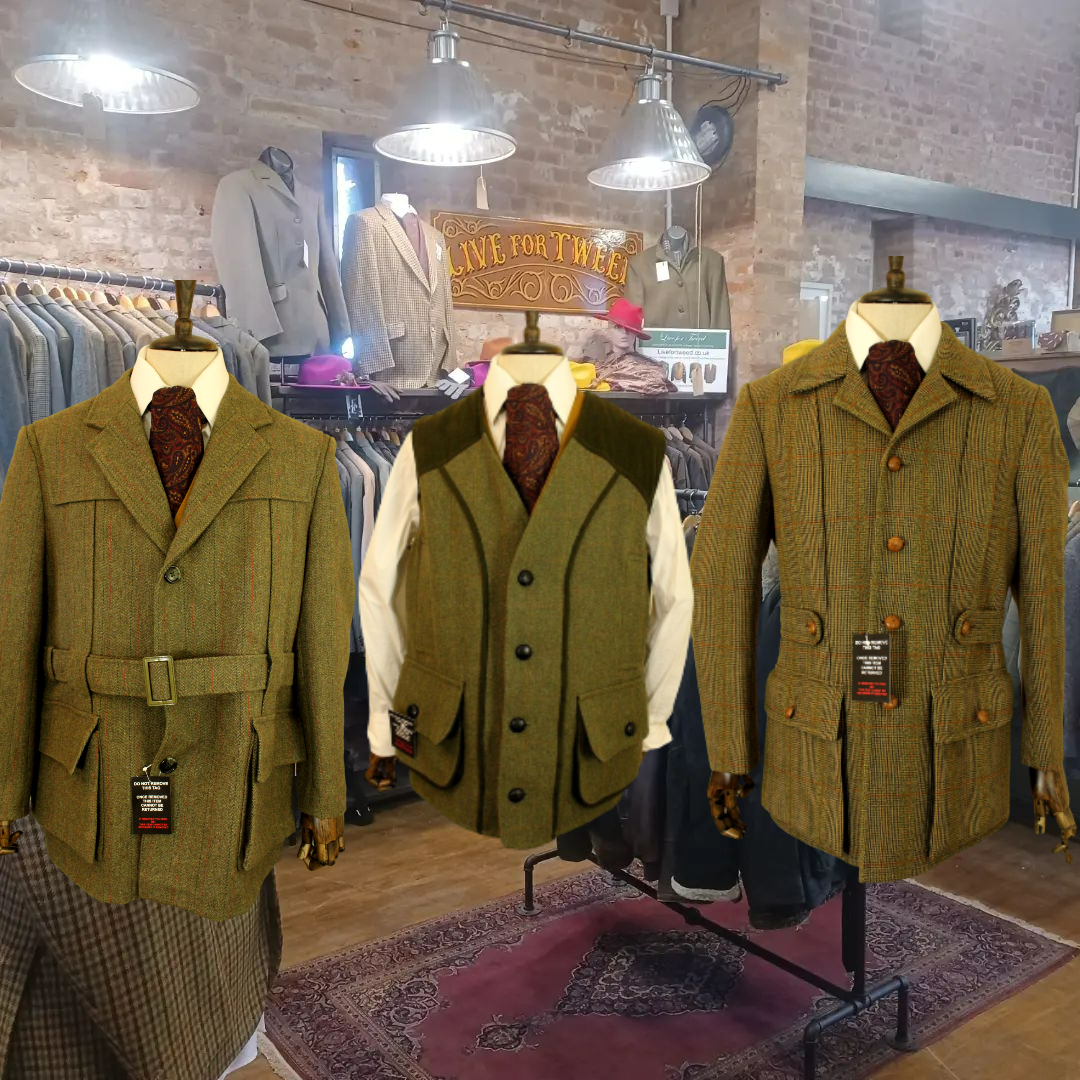 Field Coats: Practicality meets durability in our range of field coats. Designed to withstand the demands of outdoor life, these coats expertly blend functionality with fashion, catering to those who lived close to the land.
Country Waistcoats and Gilets: Attention to detail is a hallmark of country fashion, and our collection of country waistcoats and gilets adds an extra layer of sophistication to your attire. These versatile pieces are suitable for various occasions, whether you're in the heart of the countryside or exploring city streets.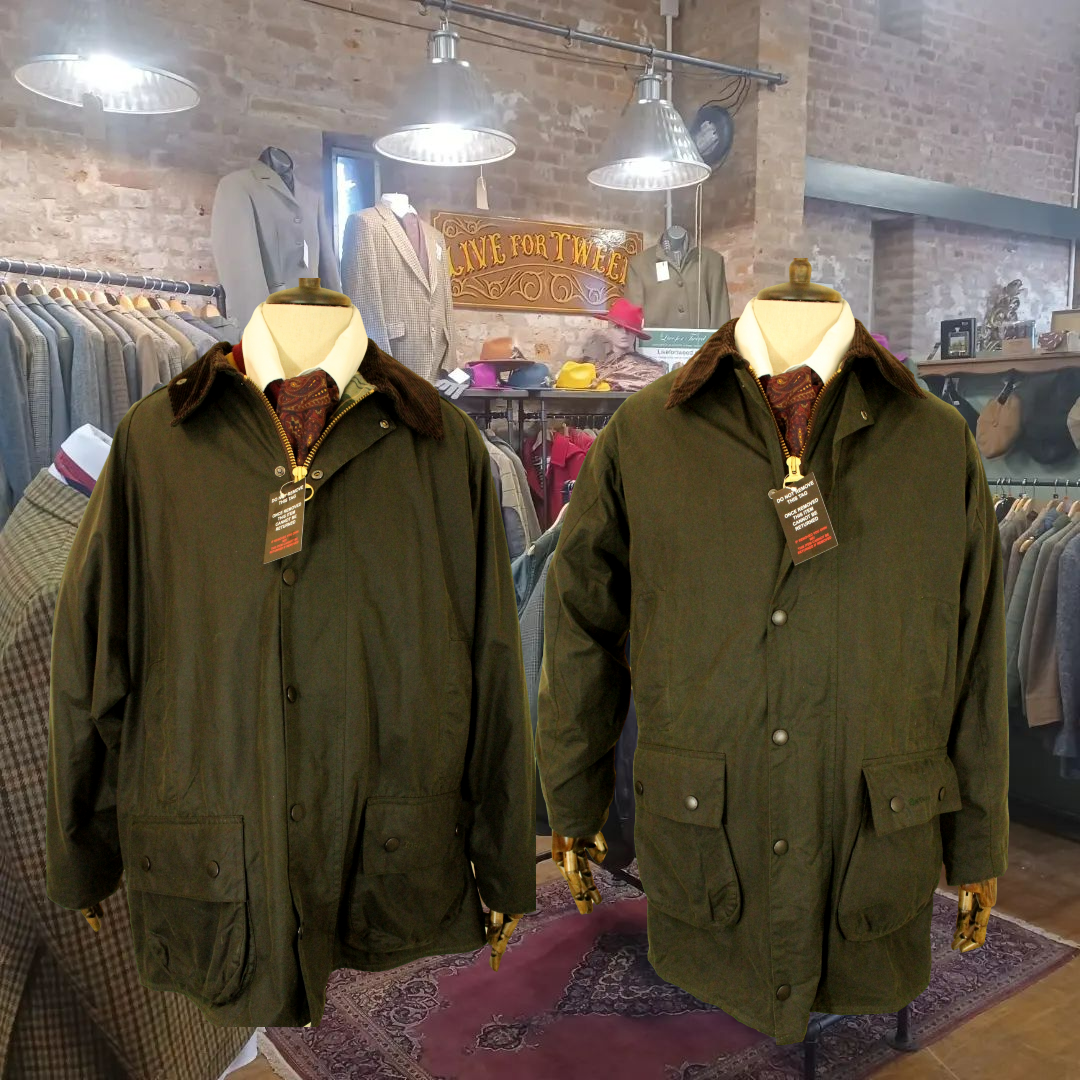 Vintage Barbour Wax and Quilt Jackets: Barbour has long symbolized rugged, outdoor style, and our assortment of vintage Barbour wax and quilt jackets perfectly exemplifies this timeless appeal. These jackets have proven themselves over time, offering both protection from the elements and a touch of classic fashion.
Embracing the Community:
Our products have found a special place in the hearts of the country and gardening community. In addition to our online presence and multiple concession locations, Live for Tweed actively participates in a variety of country events between May and September each year. You can find us at shows including:
Malvern RHS Spring Festival

Malvern Countryside Show

Burwater Country Show

Burghley Game Fair

The Game Fair at Ragley Hall

Peterborough Festival of Hunt

Moreton in Marsh Agricultural & Horse Show

Frampton Country Fair ...and many more. For a comprehensive list of our shows and events, please visit our dedicated page.
The Best of Both Worlds:
At Live for Tweed, we strike a harmonious balance between stocking popular contemporary brands and offering rare vintage country clothing items. Our vintage brands include Beaver of Bolton, Duck Dri, Barbour, Bob Parratt, Dunn & Co, Laird of Kenny, Daks, and more. Meanwhile, our modern brands encompass Joules, Musto, Barbour, Rydale, Crew, Harris Tweed, and many others.
Sustainable Fashion
In an era of increasing awareness about the environmental impact of fast fashion, vintage country clothing offers a sustainable alternative. By reusing and repurposing clothing from past decades, you can make a positive contribution to reducing the fashion industry's carbon footprint. Plus, the quality of vintage garments means they can often outlast their modern counterparts.
Your Search Ends Here:
If you have a specific item in mind for an upcoming event, don't hesitate to get in touch with us. We're here to help you complete your vintage country clothing ensemble or locate that elusive piece to elevate your style.
At Live for Tweed, we're more than just purveyors of vintage country clothing; we're passionate advocates of a lifestyle that values heritage and style. Join us in celebrating the enduring allure of vintage country fashion, and discover the finest pieces that tell a story of quality, nostalgia, and authenticity.