Posted by Alison Cloonan on 25th Mar 2021
Vintage Clothing Passion Harris Tweed, Vintage Tweeds
at Live for Tweed
In today's climate, we are always looking for small ways to live more sustainably, and to put the planet at the forefront of our minds. This, however, is new for many of us: we aren't sure where to start! We shop when we want new garments, we throw away old ones, and rarely do we repair or recycle old clothing. Second-hand shopping is new to a lot of people, but in the vintage community, it has been the norm for years.
Live for Tweed are specialists in preloved and vintage country clothing, and they want to prove that well-made products can last for years and be loved by multiple owners. Why should a quality jacket be thrown away after one person is finished with it?
Their range of Harris Tweed products is something to marvel at, and each and every piece is as good now as the day it was stitched together.
Harris Tweed is an intricate fabric of high quality and rich heritage. Using mainly pure wools, taken from sheep on Scottish mainland, all Harris Tweed now has to be inspected by the Harris Tweed Authority and stamped for authenticity. This way, you can tell instantly if your tweed is real, high quality, and authentic, without having to know the ins and outs of the fabric. Of course, it wasn't always this way.
Before the Industrial Revolution, many Scottish households obtained their skills from the cottage industry, as making things by hand was the only way to get things done! Crofters would take wool from their flocks, dye it with vegetable dyes, then card, spin, and weave the wool by hand. Back then, the fabric was for the crofter's own personal use, but it has now grown to be the famous, high quality Harris Tweed of the Outer Hebrides of Scotland.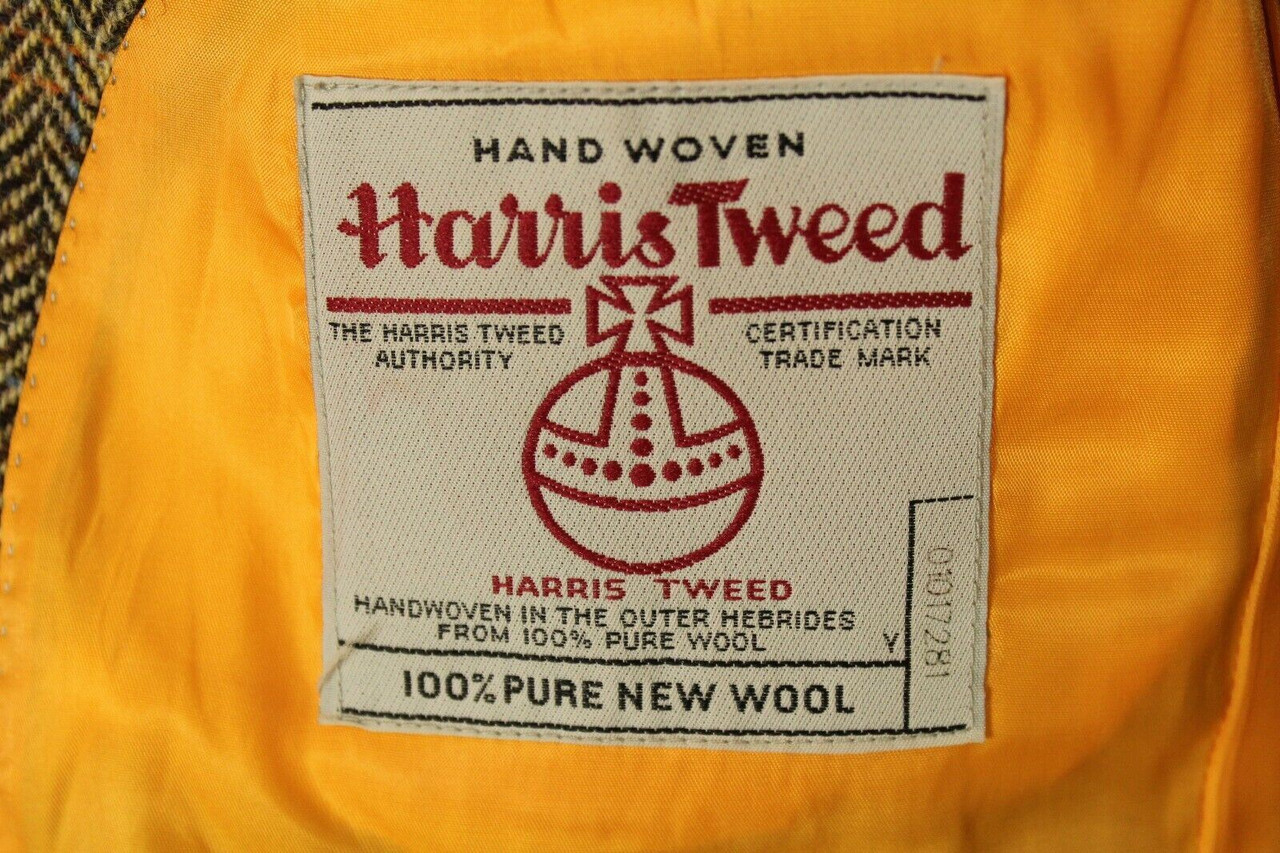 Live for Tweed has an impressive range of vintage Harris Tweed jackets, vintage tweed jackets, vintage waistcoats, country tweed field coats and vintage overcoats of many varying styles and colours, and pride themselves on being an environmentally friendly operation.
By purchasing from a preloved store, you are saving perfectly good products from landfill sites, consequently saving this beautiful, historic fabric, vintage clothing item and helping to save the planet from unnecessary waste. When using vintage specialists, you can guarantee a beautiful product. Not only do the people involved have a wealth of knowledge about Tweed and country clothing, but they also work to ensure the original quality of the pieces is not compromised over the years. These garments may live many lives with various owners and purposes, but people like those at Live for Tweed will ensure that no matter the past of the fabric, the original beauty will be restored before it can be sold on. You are guaranteed a high quality, spotless product, while also being more mindful of the planet in your purchases.